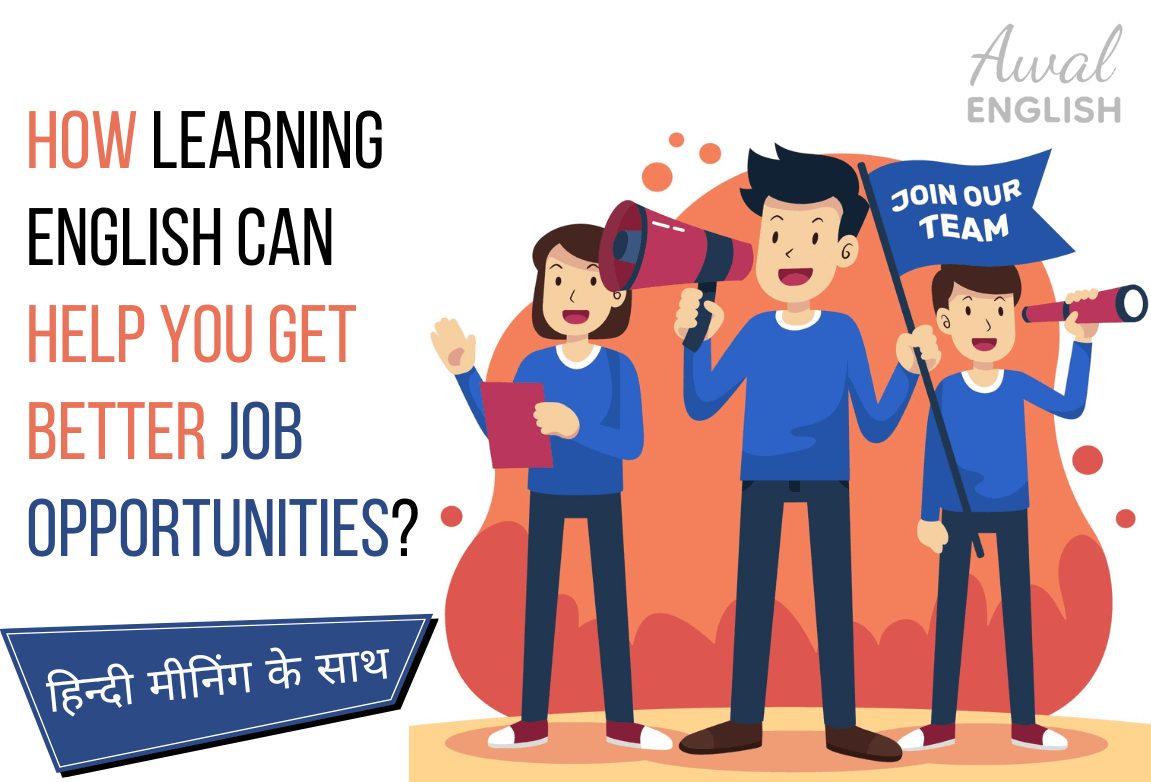 Learning English opens up many job opportunities for you, be it in the corporate sector or government sector. Nowadays, jobs in any industry require English proficiency. English helps you deal with clients, perform daily official tasks, and interact with your colleagues in a better way. Learning English skills groom your personality. So, let's see some ways to see how learning English can get you better job opportunities.
Refine Your Communication skills
When you start learning English and practise speaking it in daily life conversations, you simultaneously improve your communication skills too. You learn how to talk to someone in English politely and make the communication effective.
Makes You Confident
Learning English will boost your confidence to speak to one person or in front of an audience. It will give you the confidence to share and express your thoughts and views without any hesitation. Also, if you go for a job interview and wouldn't be able to answer the interviewer with confidence, you may not get the job. The way you talk to someone tells a lot about your personality, so it is important that always wear your confidence and speaking English will help you with that.
Helps You Answer the Interview Questions
You prepare for a job interview. You go for it, but you cannot answer the interviewer with fluency and the right set of words in English. Now this may create a bad impression. There are certain basic questions that every interviewer asks like, "Tell me about yourself". Self introduction is extremely important and when you introduce yourself in English sharing all the relevant details about you, you get a plus point. In other words, learning English will help you with answering all the interview questions with ease and you'll be able to effortlessly share your views and opinions with the interviewer.
Makes a Good Impression
When you are out looking for a job, your knowledge about your job profile plays a significant role, but speaking in English will help make a good impression on the interviewer. Also, it will help you throughout your work life to interact with your clients and potential clients, and make new connections.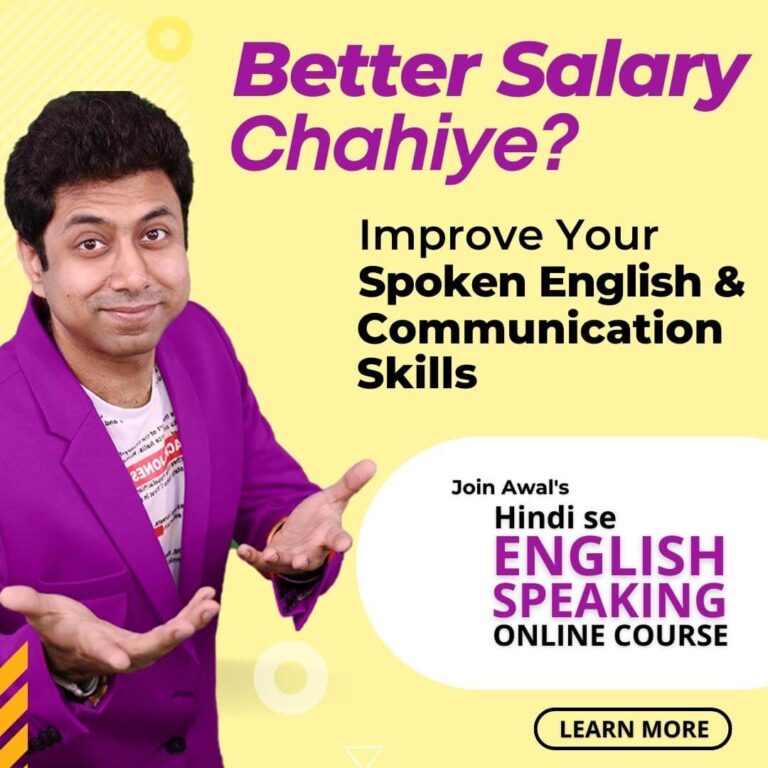 Helps You Clear Govt. Jobs Exams
If you are looking for a job in the government sector, your English should be up to the mark.  Every govt. exam has an English grammar and reading section that one needs to clear. So, learning English will definitely help you clear the exam and get you a reputed post in the government sector.
Improves the Four Prominent Skills
Learning English will help you improve the four extremely prominent skills that are listening, reading, writing, and speaking skills. All of these four skills play an important role in getting good job opportunities. Let's take a look further and see how it is so.
Listening skills
I'll explain this with an example. Many companies conduct a GD round, i.e group discussion round where all the candidates discuss a topic given by the interviewer. Now your listening skills play a very essential part at that time. When you listen carefully to the other person speaking English, understanding every word they speak, before sharing your own views or counter them, you will be able to get the upper hand in that round and will clear it. There are many other instances where your listening skills help you achieve your goals.
Reading Skills
Now many a time, you have to read things in English to get the information or knowledge. Learning English will help you with understanding the written content in whatever terms it has been used. Your reading skills will improve when you start learning English and in your work life, it will help you deal with all kinds of documents that you would get to read or approve.
Writing Skills
Learning English will also improve your writing skills. While looking for a job, many companies take a written test, as one of the rounds of the interview, of the candidates to check their aptitude, knowledge, and understanding. So, when you start learning English and work on your writing skills, you'll be able to clear such interview rounds. Also, when you work, you have to write emails, letters etc. Your refined writing skills will make that an easy task for you to do.
Speaking Skills
When you learn English and practise speaking it, it improves your speaking English. Speaking English without fumbles, hesitation, low voice makes the other person listen to you. When you speak English fluently with correct voice modulation, throw of voice, and correct pronunciation of words, you definitely have a good chance to get a great work opportunity. That's the role that speaking skills play when you look for a job.
Get Good Work Opportunities Abroad
Jobs in a foreign country can be accessible to those who are well trained in the English Language. Naturally, no one will be proficient in your native language in a foreign country, so you need to learn English before you apply for jobs abroad. Moreover, learning English. Moreover, learning English will help you clear the IELTS exam, which gives you a clean chit to settle abroad.
After learning English, there will be many more good career options that you can choose or go ahead with as per your wish.
Conclusion
Employment is the prime concern of every youth at present. Lack of good communication skills is the reason why the majority of the youth population is facing the problem of unemployment. Learning to speak in English will be the best investment everyone can make to get better job opportunities and make their career.