AwalEnglish.com
Ek Alag Tarike Se English seekho!
Winner of
The Most Trusted
Online English Coach Award
Welcome to AwalEnglish.com, Here you will get to know about everything related to learning English and speaking it flawlessly in a way, you always wanted to.
Are you scared of speaking English publicly?
Did you lose a job opportunity with a multinational company just because of your inability to speak fluent English?
Does your incompetence of English knowledge stop you from having attention-grabbing and helpful English conversations with your friends and family?
Do you feel embarrassed when it comes to joining a traditional classroom-based English language learning institute?
Last but not the least, have you decided to brush up your English speaking and writing skills but are confused about how to get started?
If your answer is YES for any of the above-mentioned questions, then you have landed on the right website. Let AwalEnglish.com help you start your English learning journey with a bang and master the English language from the comfort of your home!
English is the most spoken language for all kinds of global communications. Moreover, being able to speak and write English is imperative not just to grow professionally, but also as a human being. People who can speak English confidently have the capability to create a positive notion about them just about everywhere. Most of us come from a background where we are not able to learn English correctly at school and after an age, the stress of studies, office, and domestic duties tends to take up a substantial amount of our time. All these things make it hard to capitalize on resources required to perk up our spoken English skill set. That is one of the key reasons why English learning websites and YouTube channels have gained immense popularity because you don't have to pay a hefty fee and attend the classes at a particular time, not a single minute here and there.
Write and Speak English Fluently - Join our Online Spoken English Course Right Away!
Awal Madaan is one of India's most preferred online English teachers with nearly a billion followers cum students who love his way of teaching English. He is known for aspiring students to break the barrier of being unable to speak English fluently and correctly at the same time. After a humongous success on all the social media platforms, we decided to come up with a comprehensive online spoken English course that can cater to the needs of students of all sorts. With the help of Awal's Spoken English Course, you can understand and practice the English language online anytime from anywhere. Boost your self-confidence, precision, fluency on the language, and effectiveness from the convenience of your home. What are you waiting for? Hurry up, Sign up for our online Spoken English Course today and get the much needed personalized English learning training.
Your Success
Is My Mission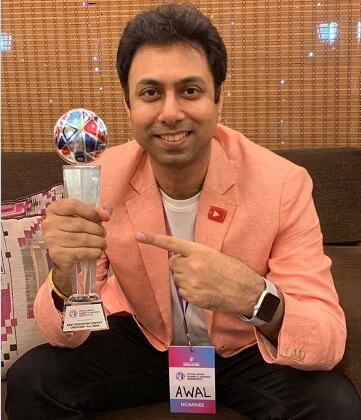 Winner of Best Education Channel Award at Social Media Summit by the Government of AP (India).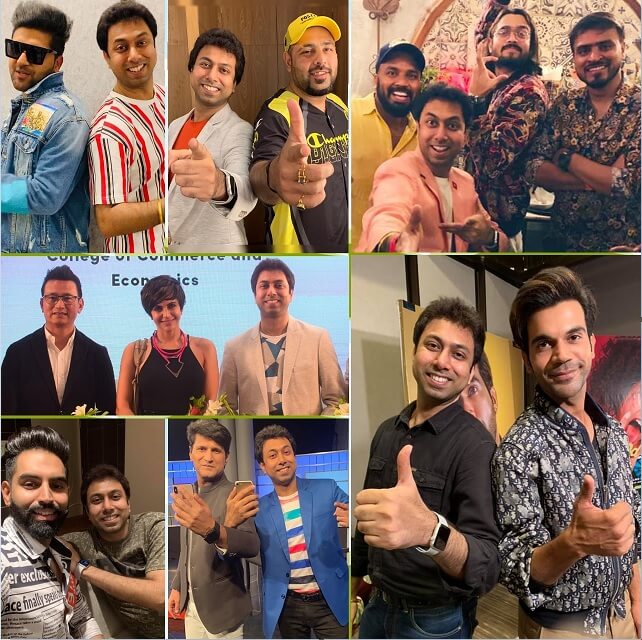 Worked with top celebrities of Bollywood, TV, and Sports across various cities of India.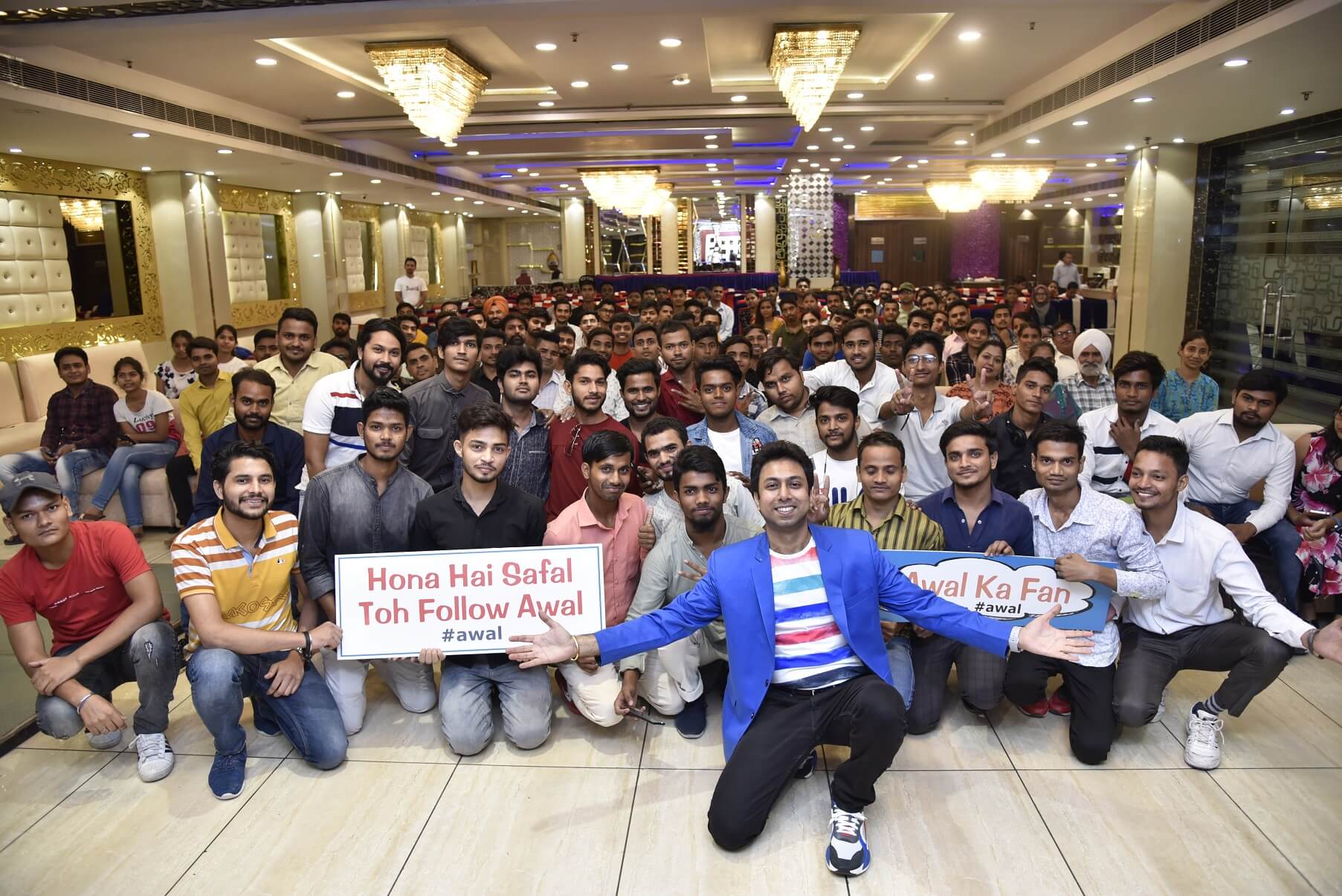 I am happy to help millions of people who want to become successful in their lives.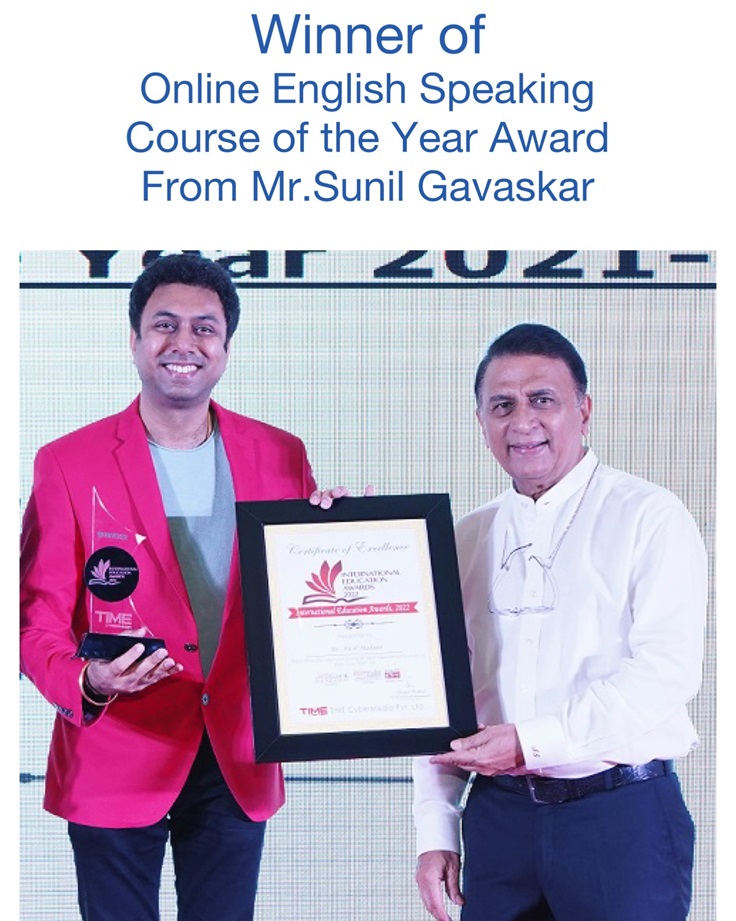 Winner of Online English Speaking Course of the Year award from Sunil Gavaskar ji
Over 15 Million Followers across Social Media on YouTube, Facebook and Instagram