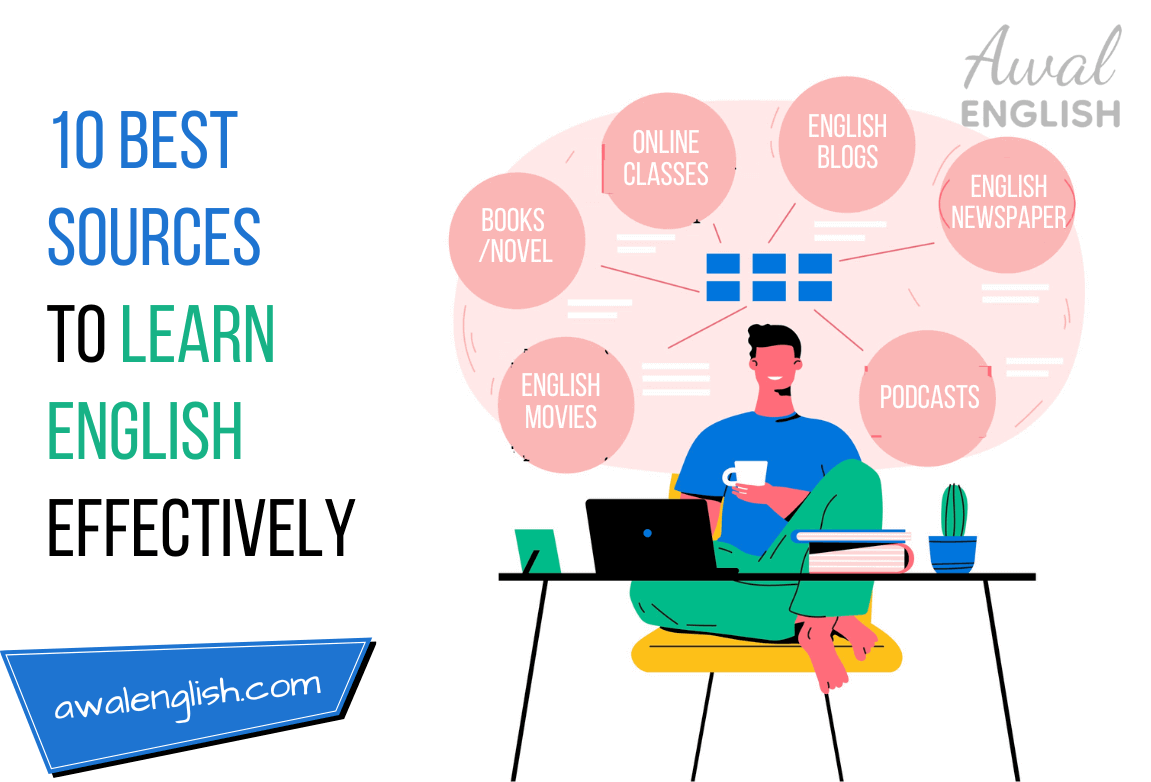 Getting confused among unending sources to learn English is quite common among all new English learners. Nowadays, owing to advancements in technology and the growth of the internet, there are many sources that can help us learn English more effectively.
Let's find out the most appropriate sources for learning English. I have put down the 10 best sources which will prove extremely beneficial for you in your learning process.
1. Online Classes
There is no better option for learning any language than going for an online course. An online Spoken English course guides you on various aspects of speaking English, be it your pronunciation, tonality, voice modulation, fluency etc. All of these play an integral role while you indulge in real-time communications.
Moreover, you get a platform to practice your expressions more effectively.
The online Spoken English course gives you the confidence to express yourself and overcome all your fears you have in your mind.
 2. English Newspaper
We often ignore the significance of reading a newspaper. Besides giving us news from every corner of the world, a newspaper teaches us English in numerous ways. Reading English newspapers daily makes you good at understanding comprehension and aids you to stock up on new words in your vocabulary list. Moreover, what makes newspapers more important are the editorials written by famous writers which help us to develop or enhance our critical thinking abilities. These abilities refine our writing and speaking skills and give us a new outlook.
 3. Blogs
The internet has exposed us to eternal sources of learning; one of them is blogs. Blogs have emerged as a new way of gaining information recently. We see lakhs and lakhs of new blogs being uploaded on the internet these days. These blogs can help us to deal with a number of problems we come across while learning English. Reading blogs gives you ideas to express yourself better in verbal as well as written communication.
After having read blogs, you can start writing your blogs, where you can learn to portray your ideas more concisely and proficiently.
Learning English through this method would be a better way of gaining good writing skills.
4. Books/Novel
There is no substitute for reading books or novels in the process of learning English. Reading books is quite essential when you learn a language. Books not only help you learn words or phrases, but also enhance your imagination, writing and reading skills. This can make you a creative person who can find new ways of doing things better than others. Most of us feel bored while reading books and give up. This is one of the biggest mistakes we make in our lives. Reading is fueling the mechanics of our brain which would give better results in the future and make us quite proficient in English.
 5. English News channel
Being non-native English speakers, we avoid watching the news on English news channels. English news channels are a boon for those who wish to attain fluency in English. News Anchors are trained to express themselves in a more fruitful way to attract more and more audience. One who faces a problem with diction or voice modulation or any kind of difficulties regarding verbal communication should listen to news channels for 25-30 minutes a day. Listening to news on different news channels will enhance your ability to understand English fast.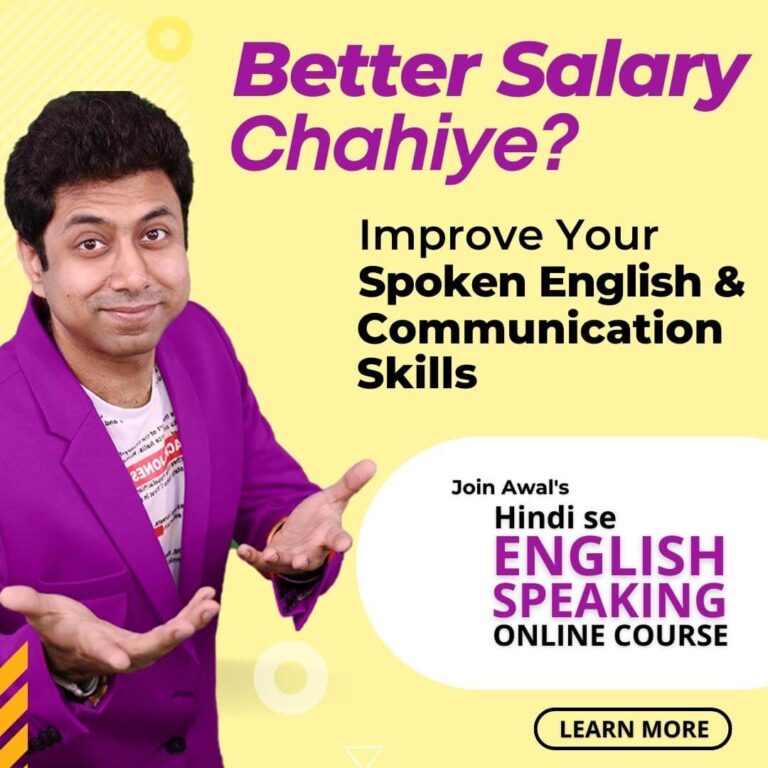 6. Journals or Research papers
Every person is unique in their self which means that their tastes might also differ from each other. Everyone has their genre. Find out your favorite genre and search journals and research papers based on it. This would be quite an informative and thrilling experience in your learning journey. There would be different perspectives that would grow in your mind which would help you think faster while you debate or discuss crucial matters, thereby helping you generate good communication skills.
7. Podcasts
Listening to people speaking in English has always been one of the best ways to learn English. Podcasts are thoughts and ideas shared by people on social media. How often do we spend our precious time empty scrolling on social media on irrelevant feeds? Why not use this time to cherish our communication skills by listening to English speakers on Podcasts? It would give us new ways of expressing our ideas. Do you know you too can make your podcasts? Present your thoughts by recording them on your phone and you will find stupendous improvement in your verbal communication. This can also help you judge your shortcomings which you can work upon.
8. Magazines/ Storybooks
For those who have just started their learning journey, it would be quite impossible to cope with advanced English books or novels. In the beginning, to develop an interest in reading one can start reading magazines and story books which can be quite beneficial for kids who have just started learning English. Kids have a good memory; if they start reading at an early age, they will have a good vocabulary which will help them in their life ahead.
 9. English Movies
English movies also have a good role to play while you learn to speak English. Unlike podcasts, English movies will bring to light the person who is speaking. In podcasts, we can only listen to the voice of a person but on the other hand in movies, you can see the person on stage playing roles of different characters and using his skills to communicate his thoughts and ideas to his audience. These can be taken as lessons and can help you a lot when you go on stage to give a speech or give a presentation at work.
10. Quizzes
After having learned from all the above-mentioned sources it will be very significant for you to test your knowledge. That's where quizzes come to your assistance. Quizzes are questions designed to check the progress of your learning. These quizzes will help you monitor your shortcomings and prevent you from repeating the same mistakes further.
We have plenty of sources and techniques to master our skills. The need is to find out those sources which are appropriate and suit you better. Kindle the zeal of learning in your heart and see how you succeed in your career.
Conclusion
Learning English has become quite easy in the present time. We can learn English at your home conveniently by joining a Spoken English course and taking its online classes so that you can master written and verbal communication. Also, using all the other sources with it will be like a cherry on the top, because it will help you learn English fast.
"It's better late than never." Get yourself enrolled in an online spoken English course at AWALENGLISH.COM and open doors to success in life.